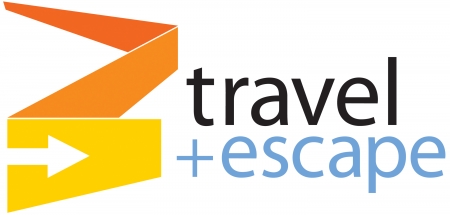 Travel TV was the name used in 2000 in the joint application by BCE Media Inc/CTV and TVA, which was approved by the CRTC, but within a year CTV had acquired 100% ownership, and the new specialty channel was launched in 2001 as CTV Travel. While the original conditions of licence restricted the channel largely to programming directly related to business and leisure travel and destinations, later approved amendments to the licence allowed for an expansion in the amount of programming dealing with general recreation and leisure. 
In October 2006 CTV reflected this ongoing shift in its programming slant, and the increased used of programs about people rather than just places, by expanding the channel name to Travel and Escape.
On June 8th 2010, Glassbox Television announced that it had concluded a deal to acquire the specialty channel travel + escape from CTV, subject to CRTC approval, which was given on October 26th 2010.
On April 11th 2011, Glassbox announced that media executive Michael MacMillan's Blue Ant Media Inc was acquiring a controlling interest in Glassbox, subject to CRTC approval, and MacMillan would become Executive Chairman. Raja Khanna would become CEO, and Jeffrey Elliott would be made President and Chief Strategy Officer. Jay Switzer would be stepping down as chairman of the board of Glassbox.
On 14 September 2011, the CRTC approved the application by Glassbox, on behalf of itself and of its wholly owned subsidiary 7506465 Canada Inc. for authority to effect a change in the effective control. As a result of the transaction, Blue Ant Media Inc. would exercise effective control of both Glassbox and 7506465 Canada Inc.
In October, GlassBox Television announced that it would re-launch its Travel+Escape channel with new content. Commencing November 1, 2011, Travel+Escape's enhanced schedule would feature over 70% new programming in primetime that included both newly commissioned originals and acquired series. Travel+Escape channel would be available in over 8.8 million households across Canada during a three-month free preview from November 1, 2011 to January 31, 2012.
An HD feed was added on December 15, 2011. Blue Ant Media acquired Travel + Escape in the summer of 2012. The channel was renamed T+E in March of 2018.
Ownership: Blue Ant
Start Year: 2001